Get ready for a high school unlike any other! The new Kirkland Ranch Academy of Innovation will deliver an advanced Career and Technical Education that fosters career awareness, cross‐disciplinary work, and a vibrant culture. All students will graduate with industry certification, giving them access to high‐wage, high‐skill employment, or the opportunity to continue their education for a more advanced position in their career of choice. 
Students will achieve academic success, develop career goals, and prepare for future employment through project based learning and relevant exposure to entrepreneurial experiences.
All students will be enrolled in a CTE program to improve employability, gain job-specific skills, and develop a clear understanding and focus related to their career path of choice.
The school's culture will foster a learning environment of equity and excellence that values every individual as a contributing member of the global community.
The school will inspire 21st-century learners with the mindset and tools needed for success in a changing world through collaborative relationships, customized learning, and effective communication.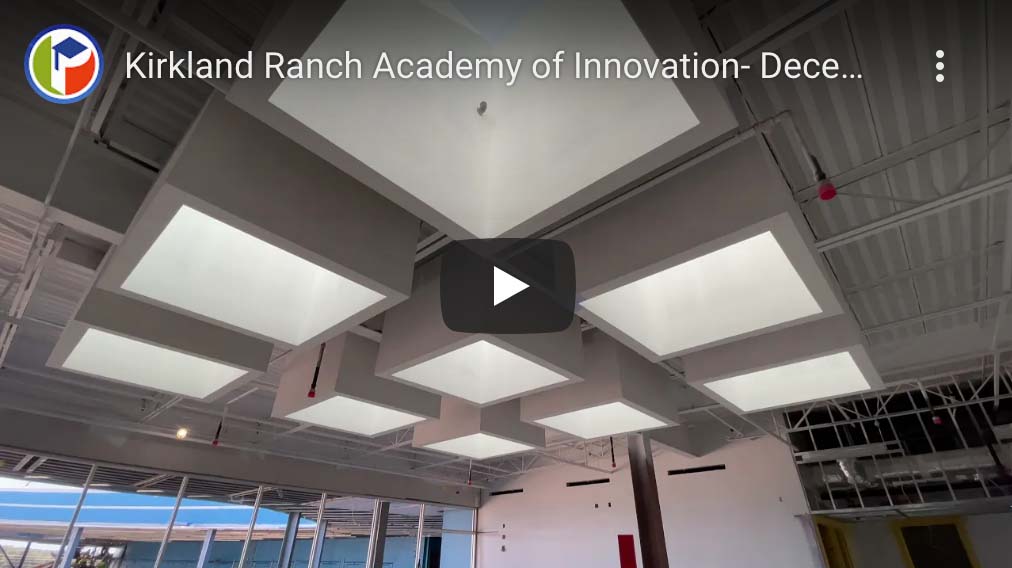 Video Archive 
This modern, energy efficient 184,000 square foot facility, with its industrial base and Floridian roots, will simulate real world experiences for 1,000 students who will benefit from state‐of‐the‐art technology and equipment.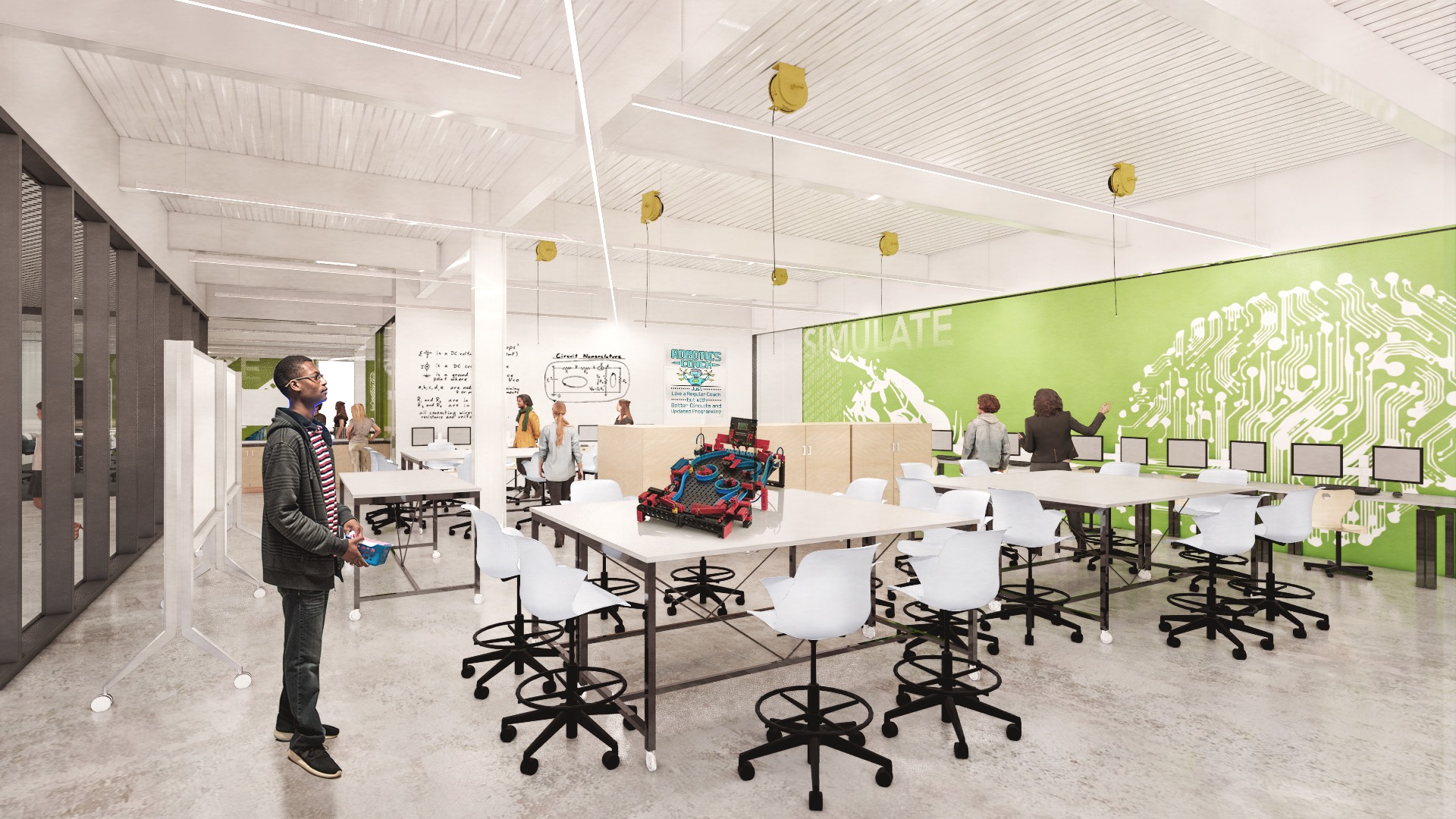 Innovative Programs 
Every innovative program is structured to include an integrated business curriculum that offers a diverse learning experience focused on helping students develop dynamic skillsets that lead to high-paying careers.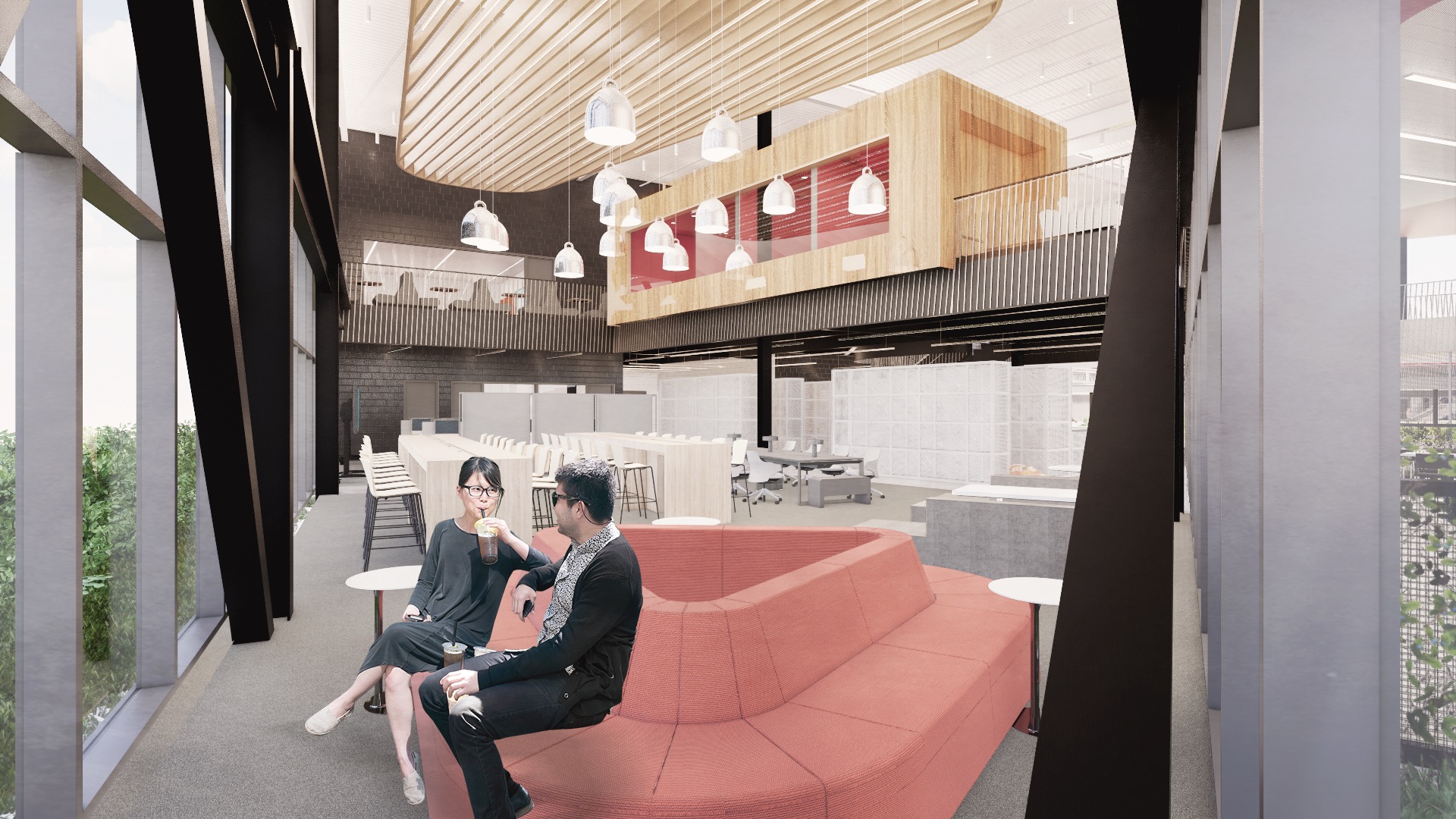 Construction Photos 
Built on a hill, the large wetland frames the view of the building. Its metal skin reflects heat and creates shade for energy efficiency. The building orientation picks up on prevailing winds and creates a natural breezeway.